Double Chocolate Mousse Torte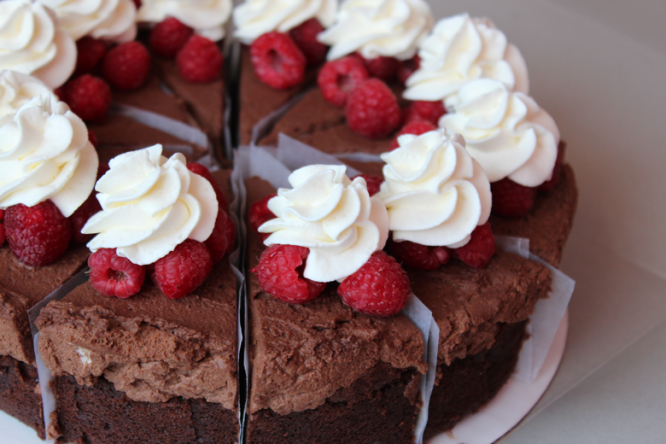 A few weeks ago we were invited to a Sunday dinner, and I volunteered to bring dessert. I knew I wanted something a bit fancier as this was to be a more formal dinner setting. Maybe I'm strange, but I feel a certain amount of pressure when selecting which dessert  to make. There are just SO many amazing dessert recipes out there and only so many dessert making opportunities – one has to be selective.
When I found this double chocolate mousse torte from my trusted recipe source  I knew it would fit the bill.  It was amazing – so amazing that a week later one of the dinner guests emailed to ask if I'd be willing to make it again for a group of 30 she was hosting a dinner party for. If you need a fancy schmancy dessert to impress, this is the one. Trust me. Recipe found here.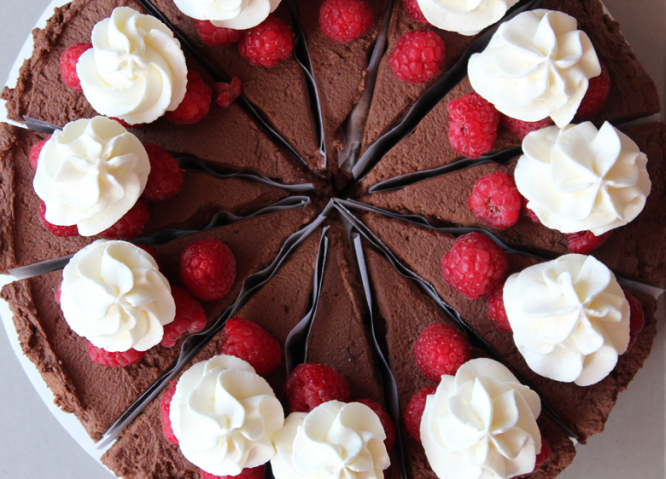 Trackback from your site.