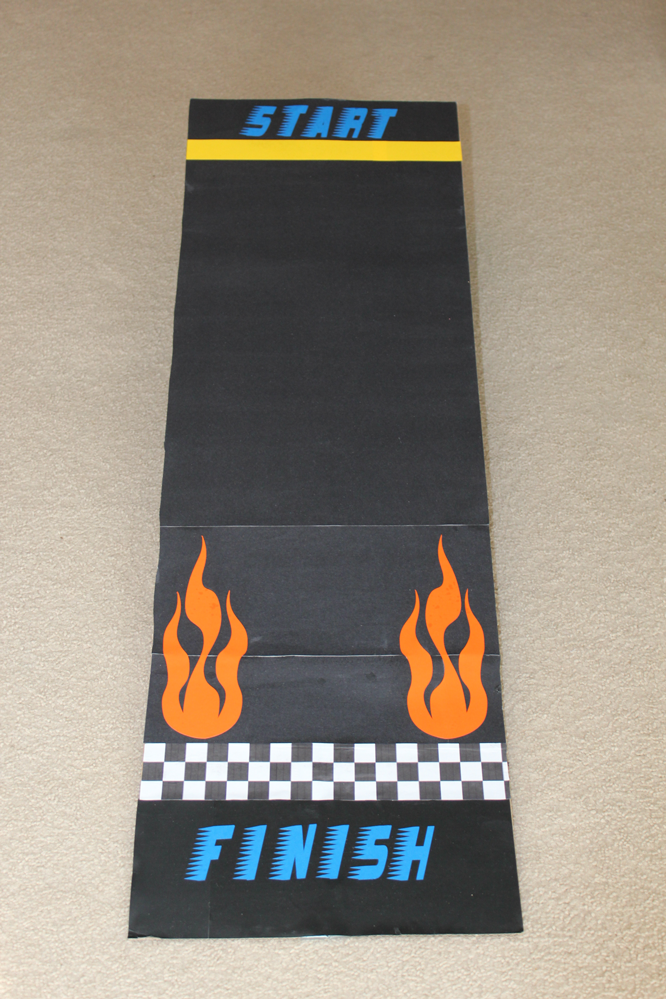 This was a super fun end of the month activity for Primary Music, especially for those boys!  I brought in my son's giant bucketful of toy cars and had each class take turns picking a car to race down our speedway.  The child whose car won the race got to pick their favorite song for us to sing.
I love letting the kids pick their favorite songs.  I was so impressed to see what they chose.  It was a reminder to me that their favorites are the ones that really speak to them spiritually and touch their hearts.  Primary music is so powerful.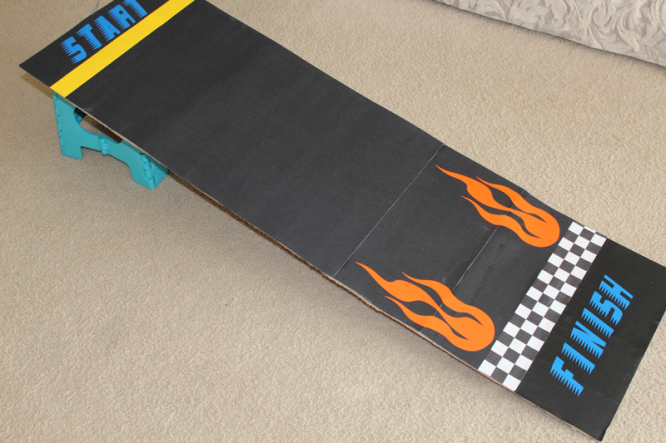 I made my speedway by taping cardboard boxes together, making sure to place the tape on both sides for added security.  I then covered the cardboard with a black poster board, and threw on a start and finish line and some flames for fun.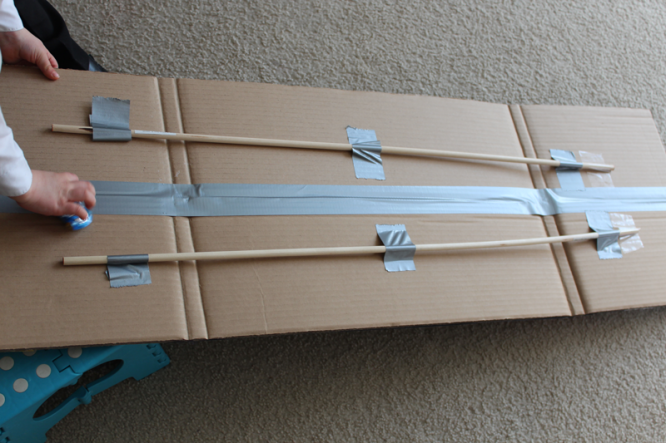 I taped a couple long dowels on the back of the board for added support, and propped it up on a fold-able step-stool which worked perfectly for all the kids to stand behind with their cars.  My speedway was wide enough since our primary doesn't have super large classes, but if your class sizes are larger than 6 or so kids, it might work best to split the class up, or make a wider race track.  Either way, the kids really enjoyed this, and my son has gotten several hours of bonus playtime with it at home!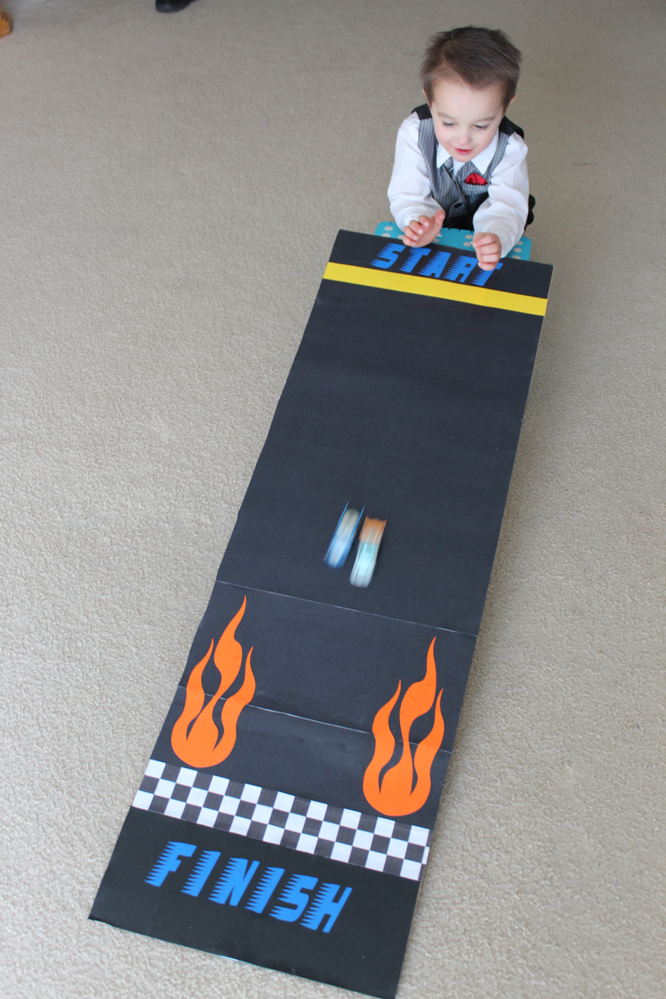 Trackback from your site.