2014 Primary Program Invitation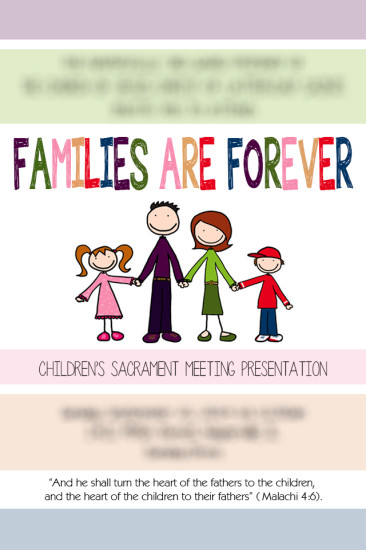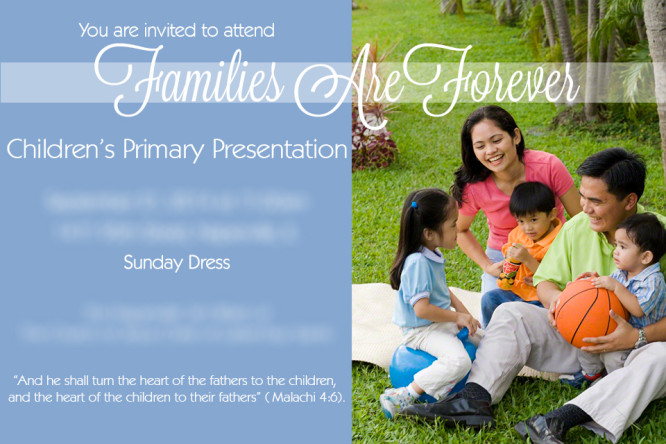 Our Children's Sacrament Meeting Presentation is just around the corner!  I put together a couple Primary Program Invitations for our primary children to pass out to their friends and neighbors.  We did this last year and found it to be a successful way to invite others to church.  Who can say no to a group of singing children, right?
I made the blue invitation first and then thought it might not be as "kid friendly" and so I put the stick figure family one together.  I printed them as 4×6 photos at my local Walmart for a low cost, and we'll pass them around to the children this Sunday for them to distribute.
I created the invitations in Photoshop, and I'll attach blank jpeg files for each invitation below.  Feel free to edit them with your ward/branch information and dates.  If you're having difficulty getting your text on the image, send me an email, and I'll can enter it in and send you a file back, or I can send my psd file your way. 🙂
2014 Primary Program Invitation – Stick Figure Family jpeg
2014 Primary Program Invitation – Blue with Family Photo jpeg
Tags: primary program, singing time
Trackback from your site.