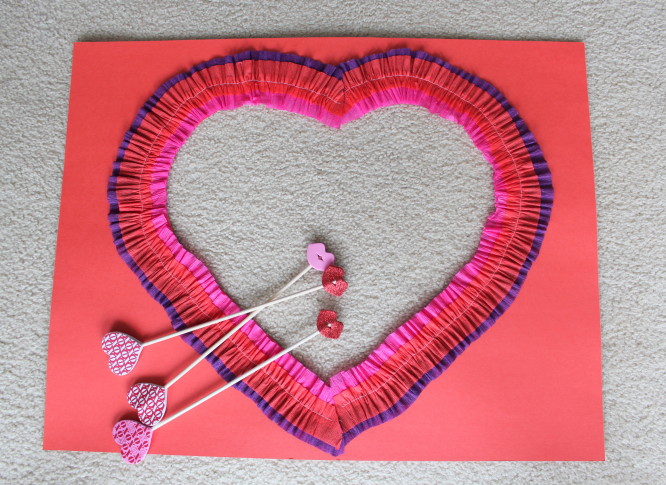 This year, I have been my daughter's kindergarten class room mom.  It has been such a fun experience.  I love this age because it really doesn't take much to make them happy.  Simplicity is a-okay for 5 and 6 year olds.
Our last class party was on Valentine's Day and we did several activities, but this is the one that stood out.  I called it "Cupid's Arrow".
I used a large red poster board, cut out a large heart, and decorated it with crepe paper ruffles.  For the arrows, I used craft dowels and foam valentine stickers.  Just stick two foam stickers to each other with the end of the dowel sandwiched in the middle.  I used hearts stickers on one end and lips on the other.  You could also use pipe cleaners, and cut your arrow tips and fletchings out of paper to glue to the ends.  I liked the weight of the dowels, and with the foam stickers there was no major danger of someone getting accidentally hurt (you never know with kindergartners!).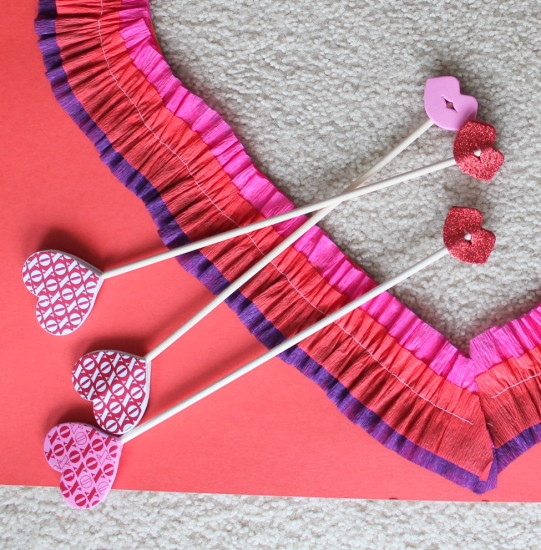 To play the game, I held the poster up while each child stood from a marked distance and tried to throw the three arrows through the heart.  I made two posters and we had two stations going at once.  The children moved through the line fairly quickly, and each got three turns.  This was a big hit with the boys.  They LOVED it.
I decided I could definitely incorporate this into Primary Singing Time for Valentine's Day.  I'm sure there are so many ways you could spin an activity like this, but for my primary I had children come up and throw the arrows through the heart.  If they missed, I chose the song, and if the arrow went through the heart, they got to choose.