Choosing the right eternal companion equals a pretty big decision!  This is such an important lesson for young women.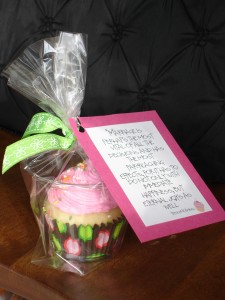 I found a clever idea on sugardoodle that used a cupcake analogy, and since I especially relate well with cupcakes, I decided to go for it.    The cupcake represents all the essential ingredients that are needed to make a good eternal companion, and the frosting represents all the bonuses – dances well, handsome, cooks…you know, all those fun things.  The girls were given a sheet to list their essential ingredients in a future spouse in the ingredients column and the bonuses in the frosting column.
Also, as part of the lesson we dissected The Family: A Proclamation to the World.  The young women were instructed to find what essential ingredients are described in the proclamation which we then listed on the board.  I then had them compare their ingredients list with the list on the board.
Here's a copy of the frosting and ingredients and marriage standards handout with the quote from President Kimball