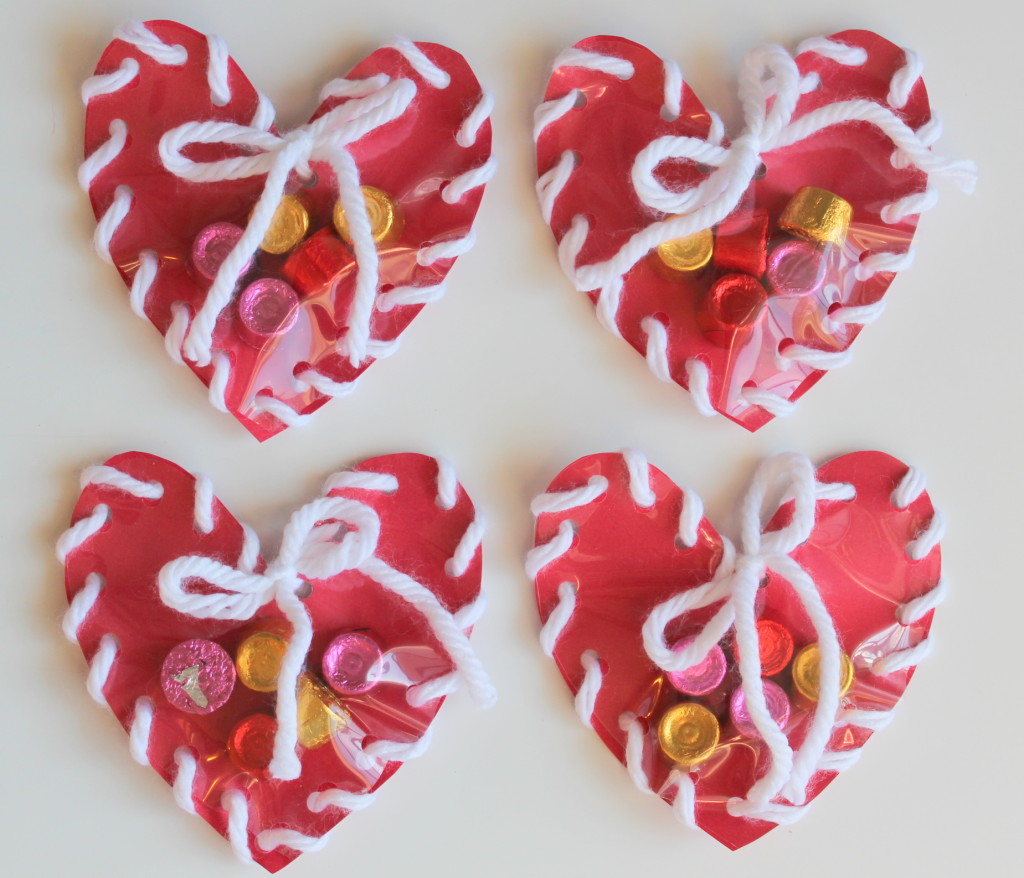 I love Valentine's Day!  Aside from Christmas, I truly think it is my favorite holiday.  It's not a super overwhelming holiday with tons of prep work or build up.  It's just a fun, extra-lovin', happy day where we get to do a few extra special things to show those we care about how much we love them.  What's not to love about it, right?
When I was a kid, my mom came up with these cute hand sewn paper heart valentines which my siblings and I made to share with our schoolmates.  I loved spending the weeks before the holiday getting my Valentines ready to take to school.   I always felt proud to pass these babies out.  These are unique and simple enough to make them the perfect kid craft.  My 5 year old and I had a blast making over 50 of these last year.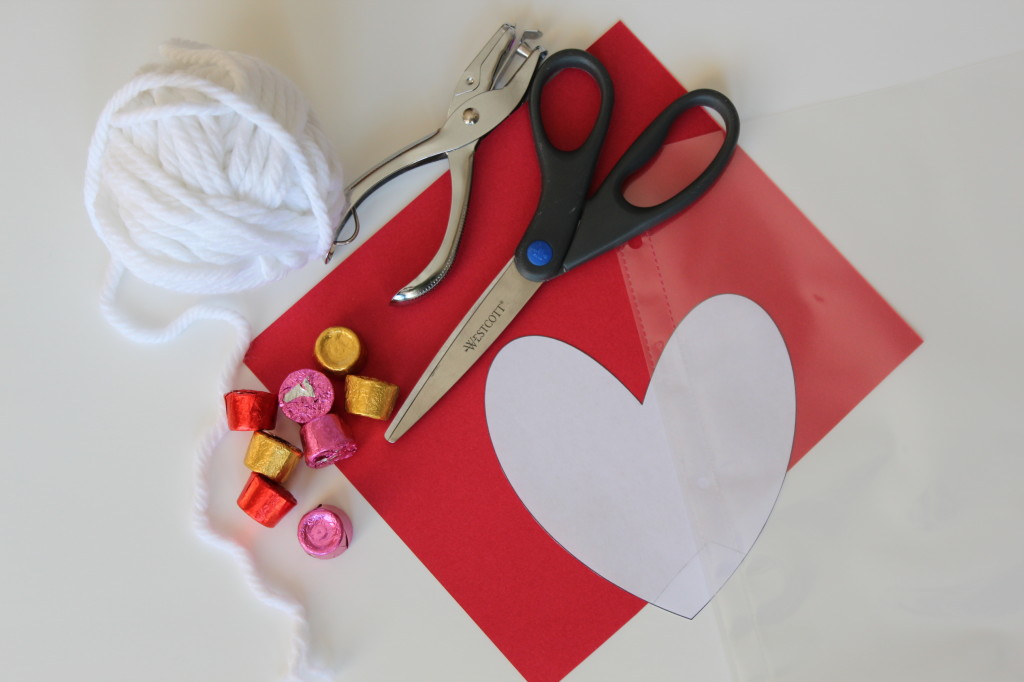 Here's what you'll need:
colored cardstock (you can use heavy poster board for an even sturdier Valentine)
clear sheet protectors
heart pattern found here
yarn
candy or small trinkets for filling the heart
scissors
hole puncher
Step 1: Trace the heart pattern onto your cardstock and onto your clear page protectors.  Cut the hearts out.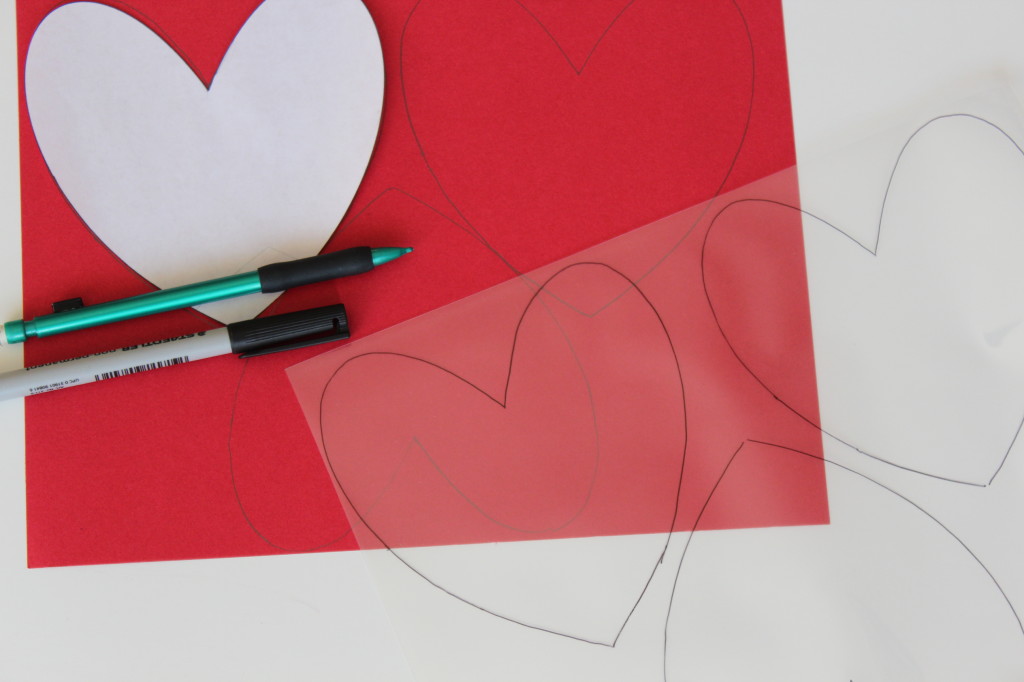 Step 2: Overlay one of the clear hearts on top of a cardstock heart.  Use the hole puncher to punch holes around the perimeter of your heart taking care to keep the hearts directly on top of each other.  I punched my holes about a 1/4″ in from the edge of the heart, and about 1/2″ apart from each other.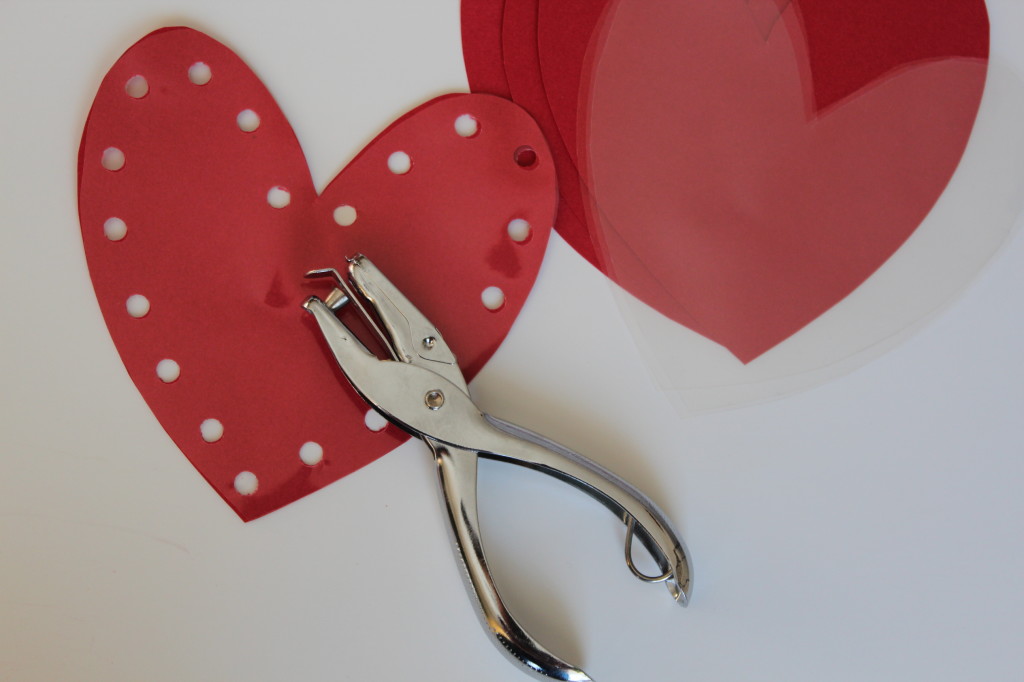 Step 3: Cut a little over 1 yard of yarn and starting at the top center of the heart, begin sewing leaving about 6 inches of yarn hanging out the front of the heart to use later when you tie it all together.  Begin sewing by taking yarn over the edges of the heart and up through each hole.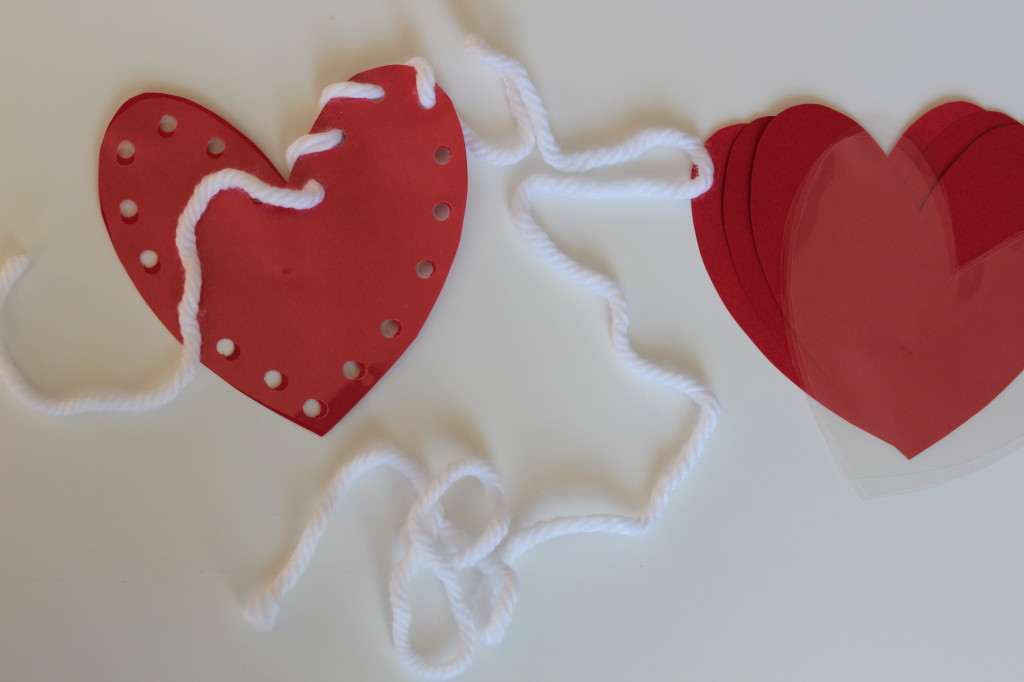 Step 4: When you have sewn nearly all the way around your heart, leave a few holes without stitches to make room to fill the heart with candy.  Once the heart has been filled, sew up the remaining holes, and finish the entire heart off with a bow.  Ta-da!  You're finished!  Now, go share some Valentine love!