How to Make a Paper Cone for Gift Wrapping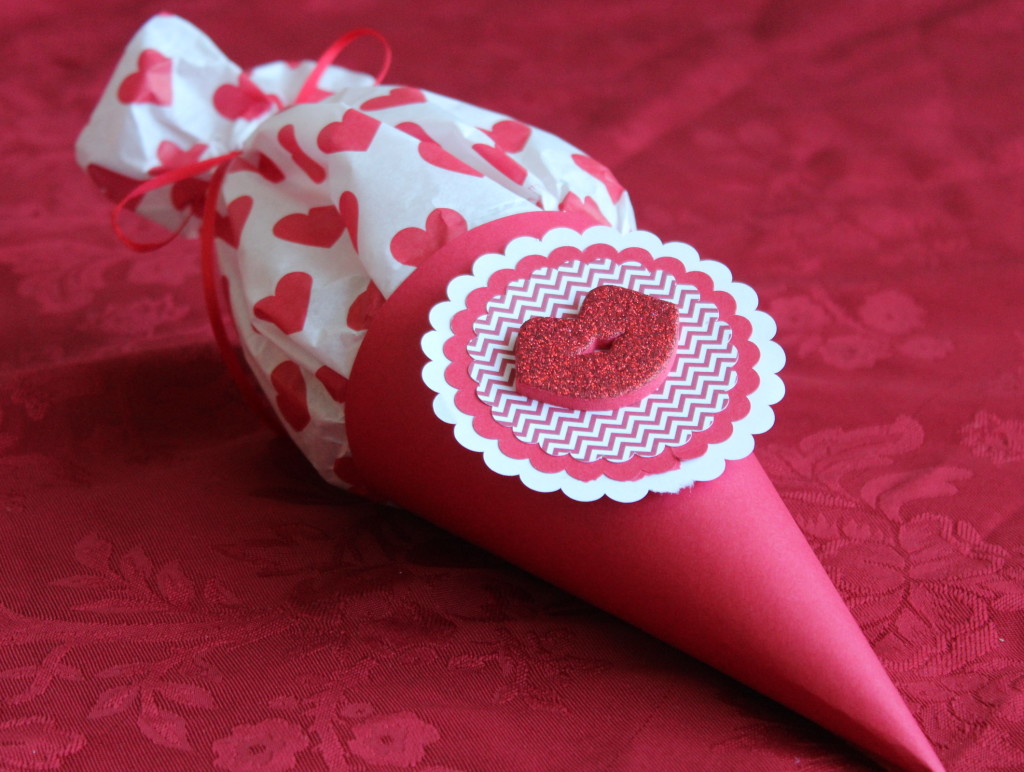 I saw the idea for these paper cones for gift wrapping a few years ago on Cake Journal and fell in love with them.  They are so cute and pretty basic to put together.  You can fill them with any small candy or treats.  I stuffed mine with a Valentine variety of white chocolate popcorn – so yummy!  Fun to make and they come together quickly once you've gathered your materials.  Use them this Valentine's Day or adapt the colors and embellishments for any occasion.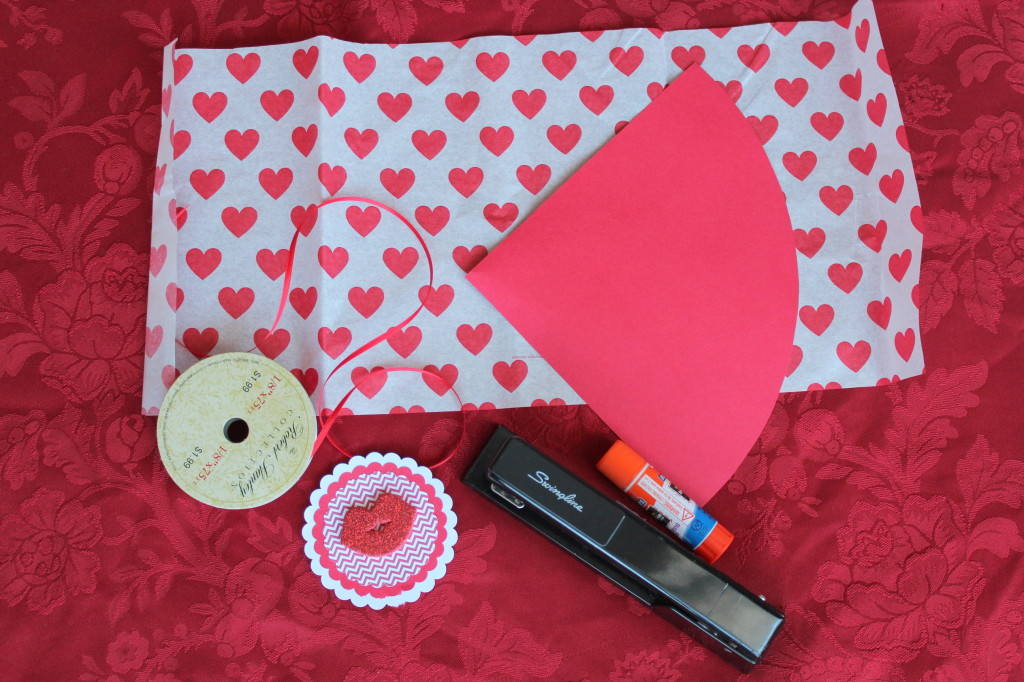 Here's what you'll need:
cardstock
cone template found here
tissue paper cut into 8 x 20 inch rectangle
embellishment (optional)
ribbon
glue stick
stapler
Step 1: Trace the cone template onto your cardstock and cut out the cone.  Glue the long egde of your tissue paper on the rounded edge of the cone, folding little pleats into the tissue paper as you work.  This will be the inside of your cone, so if your tissue paper has two sides make sure the wrong side is facing you as your glue the paper onto the cone.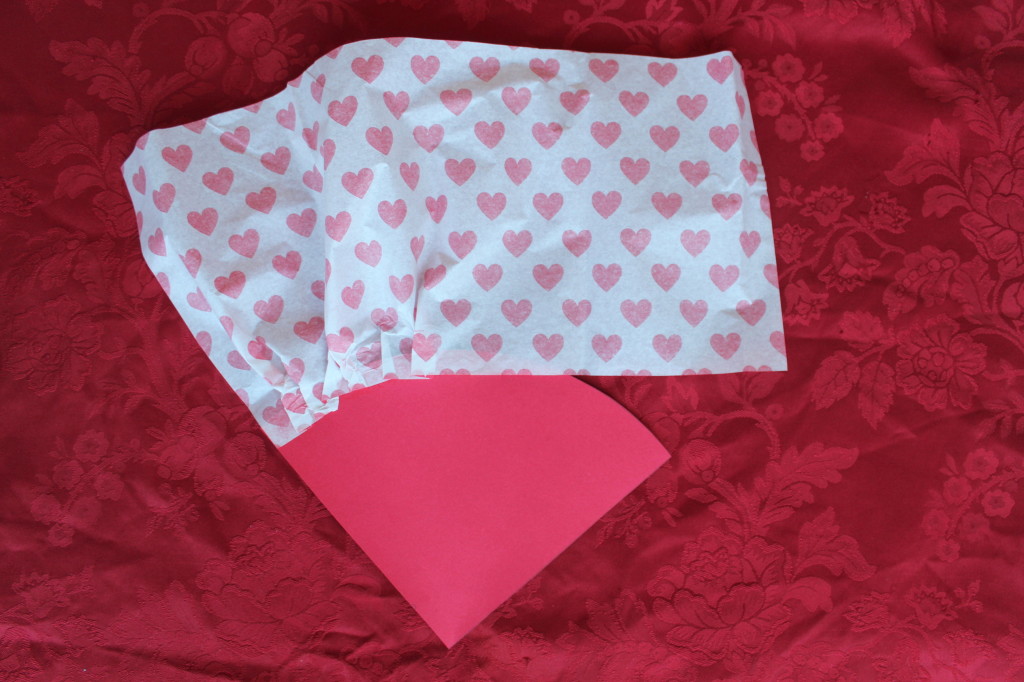 Step 2: Adhere glue to one of the straight edges and fold cone together.  It works well to use your fingers to mold the tip of the cone as you secure the paper to the glue.  Use the stapler to fasten the cone together.  In the photo you'll see I have only one staple, but later I added a second staple near the middle of the cone for extra stability.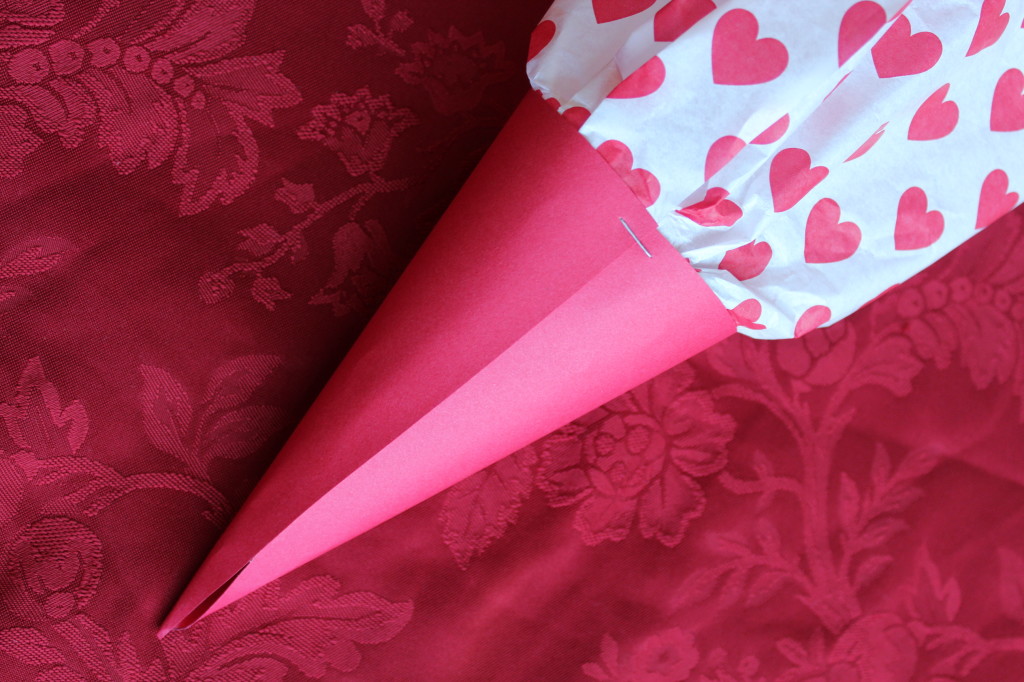 Step 3:  Glue the embellishment onto the front of your cone and fill it with goodies.  I used a disposable piping bag to put my popcorn in which fit beautifully into the paper cone.  If you're using wrapped candies you probably won't need an additional bag.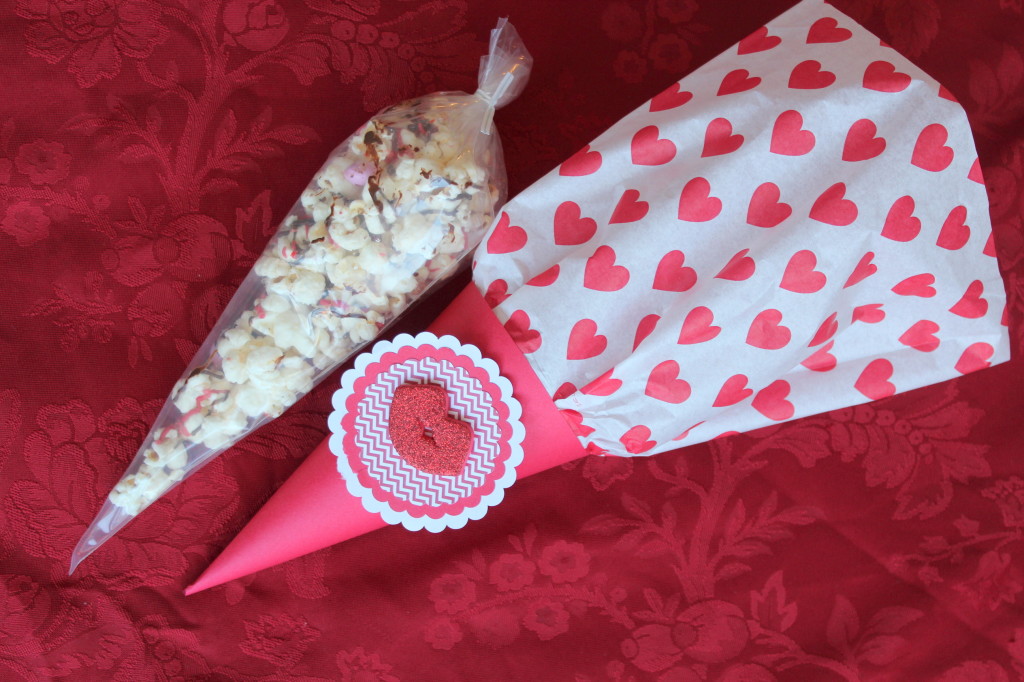 Step 4: Finish the cone off by tying the tissue paper up with a bow.  Simple cuteness, right!?  Enjoy!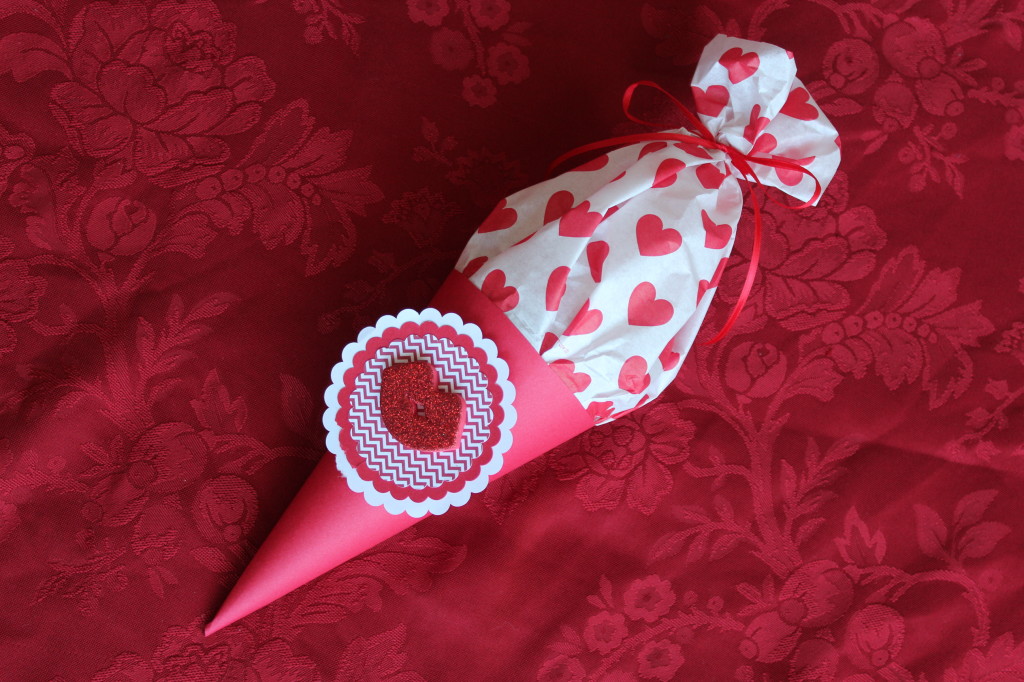 Trackback from your site.